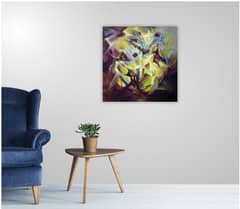 There's no doubt we've all had big adjustments to make in our lives this year. The rollercoaster of emotions has been difficult to navigate at times, but it hasn't been all bad. We've found new ways to connect and realized how important those connections are to our daily lives. We've learned to appreciate the present moment because the future is so unpredictable. And that focus has helped us to learn new things about our environment, about ourselves and those we love.
Here in the Atlantic provinces of Canada, we've been luckier than in many communities. Our low infection rate, so low in fact that we have been designated 'the safest place in North America', has been, at least in part, because we have a strong sense of community. Caring about the wellbeing of others comes naturally to Maritimers. We live with an attitude of WE, not just ME. That is the key to a healthier society on so many levels, from the food we share to the care we take to repurpose and recycle. (If you live in Nova Scotia, you know about Guy's Frenchys!)
When I'm in the studio creating new art, it is with that same sense of sharing and giving that I bring the work to life. I don't use reference photos, so my resource material comes from within and that's what I offer to the canvas…and to you. And once it's done – I've said this often, I know – it's yours to interpret, or enjoy however you like. I love the sense of freedom I get from offering my creation up and releasing the artwork into the world, giving and sharing a little bit of myself with you is liberating, a heart opening feeling.
And…when I get your feedback, Wow, let me tell you, it means so much to me. It feeds right back into the circle of love and inspiration and just continues to flow round and round. Cool, eh?
So I'd like to say, 'Thank You' for your insights, your interest and your ongoing support. You give me the boost I need to lift me back to the top when the news gets too dark, when rollercoaster is stuck in the gulley.
And that's our job in life, isn't it, to be here for one another? There is beauty in each and every one of us, and beauty all around us. We've all got that to share with each other. If we focus on that, this roller coaster ride will be a lot easier and definitely more fun.
NEW: Selected Art Prints Available at Saatchiart.com
'A CHILL IN THE AIR' –
A GROUP SHOW OF NOVA SCOTIAN ART WILL BE SHOWING FROM OCTOBER 10-NOVEMBER 4
The Grace Jollymore Joyce    31 Creamery Road    Tatamagouche, NS 
[email protected]